Hello hello!
It's that time again - time for the
What Are You Reading
meme. It's hosted by Kathryn over at
The Book Date
- feel free to hop on over there to check out what other people are reading!
This was a slower week for me, though I'm pretty proud of the reading that I accomplished this month! I'm going to have my January Wrap-Up posted in the next few days.
Here's what I'm working on right now:
Still on my 'Currently Reading' shelf is
Outlander
, by Diana Gabaldon. I'm quite torn over this book, so I'm probably going to have a lot to say about it when I finish it.
Next is
Peter Pan
by J. M. Barrie. I actually bought this on Book Outlet along with
A Little Princess
and
The Secret Garden
- they're sweet little hardcovers, and the covers are designs that don't immediately make the age of the book obvious, if that makes sense. Surprisingly enough, I actually haven't read Peter Pan, so I decided to change that! It's quite adorable, and I'm enjoying it.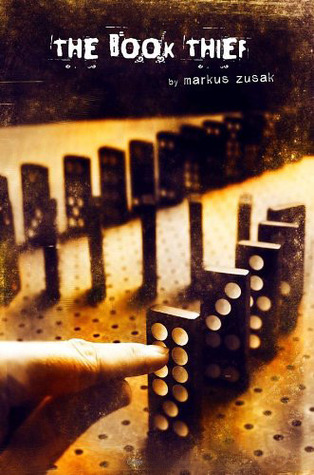 I also just picked up
The Book Thief
, by Marcus Zusak, and so far the style really intrigues me. I haven't finished
All The Light We Cannot See
yet, but it's kind of on hold so that's why it's not on here - I think it just isn't fitting my mood at the moment.
What's Up Next:
1.
A Darker Shade Of Magic
by V. E. Schwab. I know, I know. Why haven't I read this yet? Honestly, I think it's partly because my copy of it seems to have vanished, I'm not sure what I did with it. I'm wondering if I loaned it to someone at work - I'm going to be sad if it's missing, because I got the UK cover that I adore.
2.
A Court Of Thorns And Roses
by Sarah J. Maas. Haven't read this one either! The sequel to it is due out in May, and I really need to read this one so that I'll be ready when the next one comes out.
I think I'm going to leave the list at that, for now - hoping that I get some reading accomplished this week instead of being so distractable. (Is that even a word? I guess it is now!)