Welcome to another week of Waiting On Wednesday!
Waiting on Wednesday is hosted over at
Breaking The Spine
, and is a chance for people to share those books that we're most looking forward to.
This week I have a book that's a sequel to another book that I'm in the midst of finishing... Nevertheless, I'm pretty excited as it's due out on February 23rd!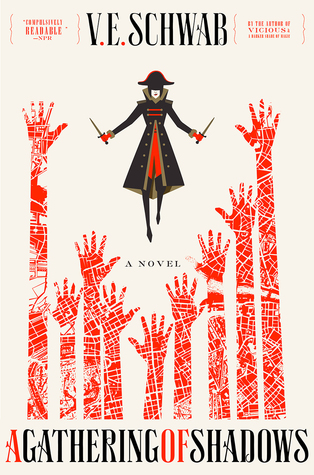 I don't want to paste in any spoilers from the summary, so instead I'll give you a snippet of the summary of the first book:
Kell is one of the last Travelers—rare magicians who choose a parallel universe to visit.

Grey London is dirty, boring, lacks magic, ruled by mad King George. Red London is where life and magic are revered, and the Maresh Dynasty presides over a flourishing empire. White London is ruled by whoever has murdered their way to the throne. People fight to control magic, and the magic fights back, draining the city to its very bones. Once there was Black London—but no one speaks of that now.
I ADORE V.E. Schwab, her books are awesome. She's also the author of
The Archived
, which I loved, and she's written other books as well. I definitely recommend checking this book out!